How Chester County Streamlined Their COVID-19 Vaccinations with VaxCare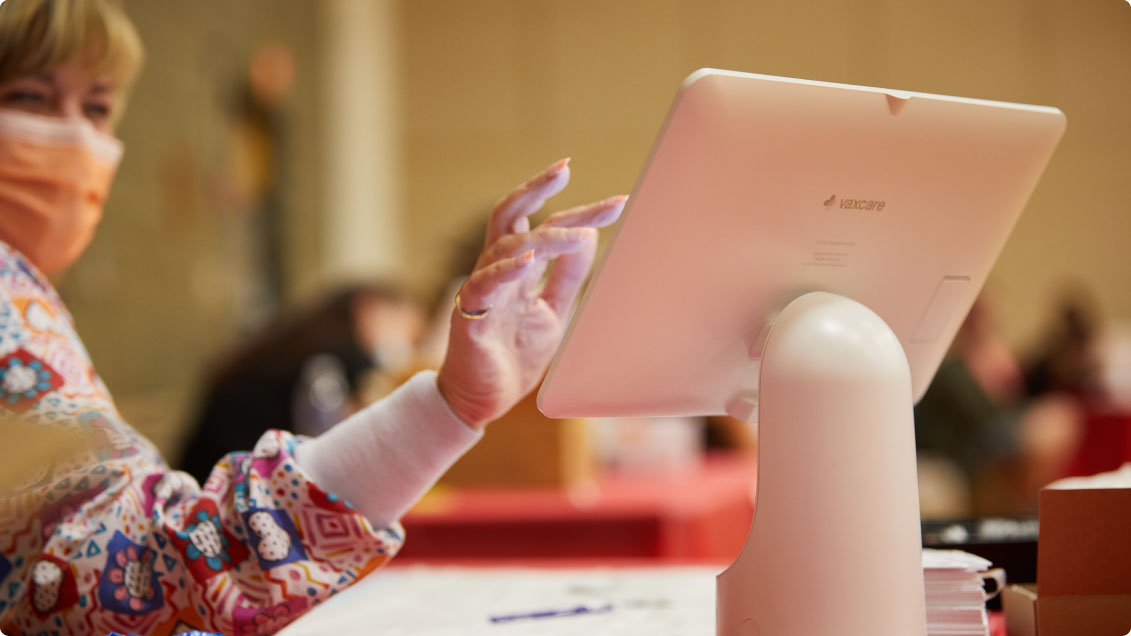 Located about an hour outside Philadelphia, where the city opens into the countryside, Chester County offers the best of city and suburban living. As the entity responsible for caring for the health of the area, the Chester County Health Department (CCHD) prioritizes vaccine adherence, holding regular annual flu vaccination clinics and rallying their staff and population around the cause. But when it came time to vaccinate its 525,000 residents against COVID-19, the Health Department encountered some unique challenges, including wildly varying levels of vaccine confidence, scattered vaccination site locations, and inconsistent access to healthcare.
The Challenge
Like every other healthcare organization in 2020, the Health Department was consumed by COVID-19. The news that vaccines were on the horizon brought excitement and hope, as well as the stress of preparing to vaccinate the population. Running a flu clinic was now almost second nature, but the team knew COVID-19 clinics would be a much larger and more complex undertaking. In preparation, they spent months outlining their vaccine clinic protocols, selecting sites, and preparing to vaccinate.
As a VaxCare partner since 2017, Chester County had reaped many of the well-known benefits of using our platform: fridges stocked with no-cost vaccine inventory, drastically reduced paperwork and errors, freed-up staff time. The VaxCare solution also allowed them to directly bill vaccinations for patients with private insurance, removing that barrier. Adding this capability increased their reach and even helped financially support its vaccination efforts.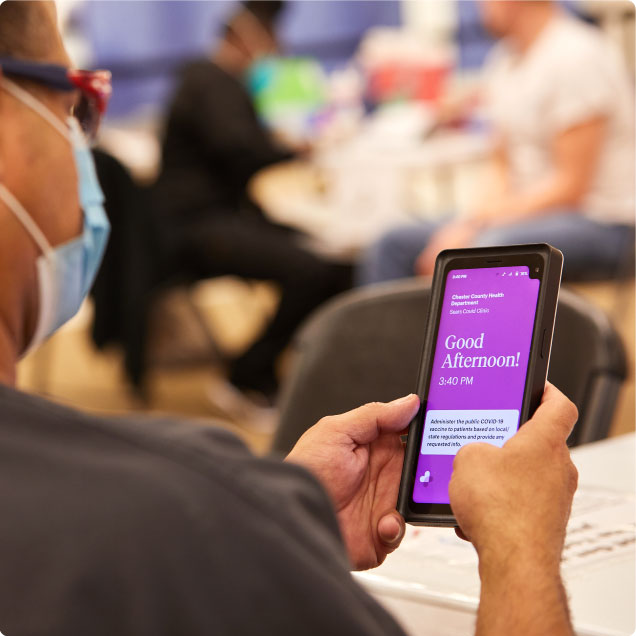 When COVID-19 vaccines finally landed on their doorstep, the team at Chester County put their plan into action, quickly spinning up a vaccine clinic at the local university. Their aim was to administer thousands of shots each day—a number that far exceeded the volumes of their flu clinics, but they knew it was necessary to protect their community and they were ready to meet the challenge.
Enter VaxCare & COVID-19 Assist
While the clinic started small due to federal vaccine shortages, they were able to expand as inventory allowed and meet the needs of more and more Chester County residents. By April, they had added multiple locations and streamlined their process to accommodate fully vaccinating more than 50,000 residents—accounting for 45% of all vaccinations in the county. According to Michael Baysinger, Bureau of Personal Health Services Director, Chester County Health Department, VaxCare was instrumental in scaling the vaccination efforts, in large part due to COVID-19 Assist's automated reporting to the state vaccine registry.
Chester County utilized VaxCare's Hub and Mobile Hub in tandem, putting the Mobile Hub to use at check-in to capture patient identification and insurance with a few clicks of the camera. Vaccination stations were supported by the stationary Hub, confirming the correct recipient and automatically sending their information to the registry.
We were able to cut data entry out entirely and reallocate all that personnel elsewhere, which helped us to move faster and reach more people.
"Before VaxCare, we had six to eight members of our staff doing data entry all day, every day, compiling information to send to the Pennsylvania Statewide Immunization Information System (PA-SIIS)," Baysinger said. "We had to enter the vaccination data within 24 hours—people were even taking data-entry work home. With VaxCare, we were able to cut data entry out entirely and reallocate all that personnel elsewhere, which helped us to move faster and reach more people."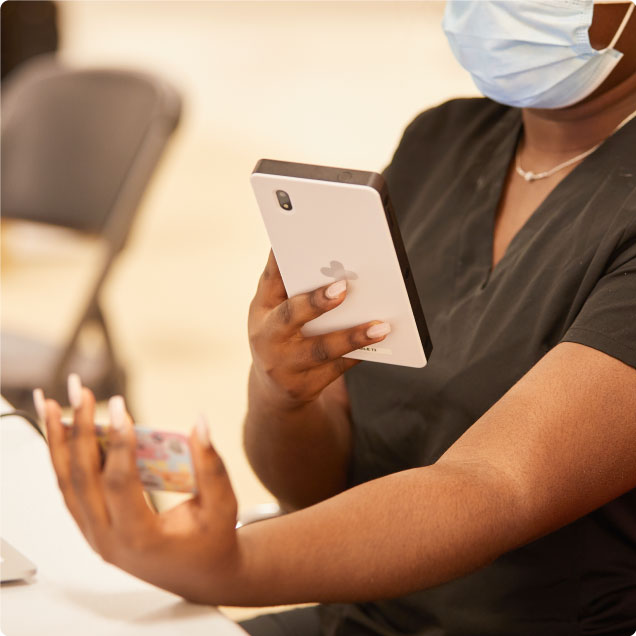 VaxCare's ease of use allowed Chester County nursing staff to quickly onboard new nurses and move admin staff from station to station quickly and efficiently. "VaxCare is so easy to use and intuitive—and I'm not technical at all!" said Gretchen Spino, Health Department Nurse Supervisor. "One thing I really like is that it's easy to train other people on the system. It helps us get new nurses or agency nurses up and running much faster."
The COVID-19 vaccine clinics have been a huge undertaking for Chester County, but they also represent an exhilarating moment of hope and achievement. As of late spring of 2021, Chester County ranked as the most vaccinated county in the Commonwealth, thanks in no small part to the Health Department's contribution of fully vaccinating over 62,000 individuals—a feat that seemed implausible just a few months ago. We at VaxCare are thrilled to have been a part of this effort, and are proud to support our partner in their continued success.
INTRODUCING VAXCARE
Less paperwork.
More shots.
VaxCare's Mobile Hub and COVID-19 Assist are designed to streamline your vaccination events. So you can give more shots, to more patients, in less time.
Learn More