Let's Bring Vaccinations Back to Primary Care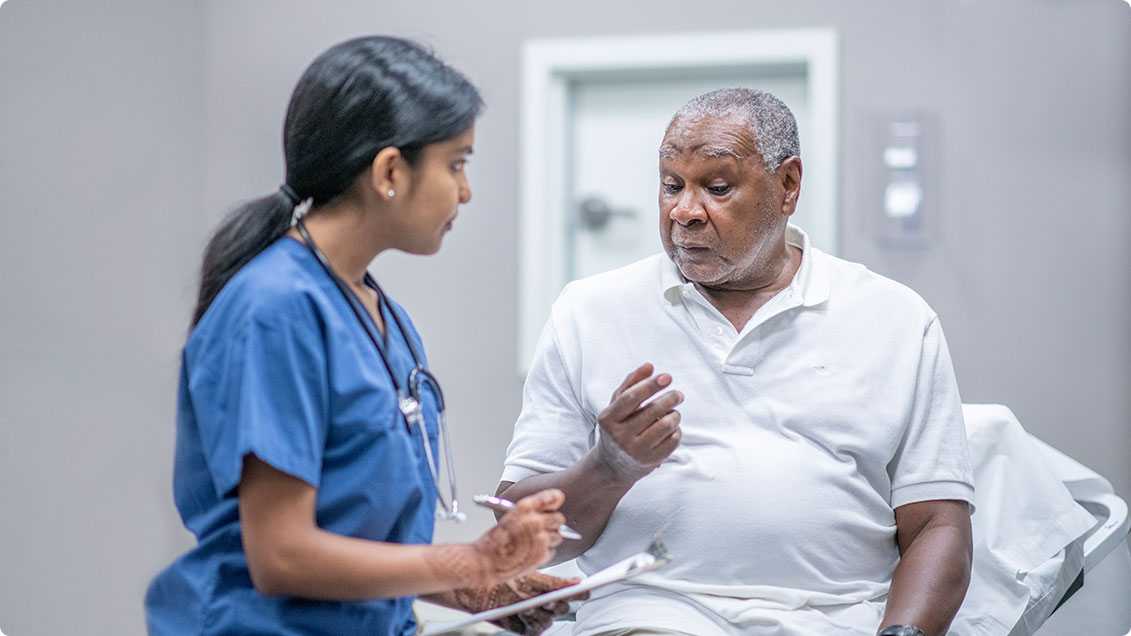 As the U.S. healthcare system continues to struggle to find a way to be both accessible and sustainable, primary care practices are, as usual, feeling the pain acutely. Adequate payment continues to be a challenge. And now, a global pandemic threatens our very existence. As the kids say, it's A LOT.
But in thinking of ways to take control in an uncertain time, I keep coming back to one of the core foundations of our practices: vaccinating our patients to protect their health—and the health of our community.
Vaccines are one of the top advances in public health in the last century. And for us, the ones in the trenches every day, vaccine-preventable diseases aren't just something we read about in our med school textbooks. Many of us have seen firsthand the pain and suffering from these preventable diseases—just in the last week or month or year.
But over the past decade, we've seen a profound shift in primary care vaccination programs. As practices have had to skate by on ever-thinner margins, vaccination programs are often one of the first things to get cut. And it's not for lack of enthusiasm: Despite vaccines' widely agreed-upon efficacy, the cost of procuring, storing, and managing a vaccine program can decimate a practice's bottom line, especially for practices that serve the whole family.
Here's three reasons why a PCP vaccine program can be better for patients:
1. Better adherence
Trust is one of the most sacred features of the patient-physician relationship. When a patient (or the parent of a patient) is ambivalent about or just plain uninterested in getting a vaccine, the counsel of their physician is critical to getting them over their fear, uncertainty, or indifference to get immunized. Even when there's no overt hesitancy, research shows that if a practice doesn't offer vaccinations and sends the patient off-site, less than half of them actually follow through.
2. Better response to adverse reactions
If a patient has a reaction to the vaccine (sore arm, swelling, fever), the primary care practitioner will know exactly what vaccine was given in order to offer the best and most expedient care, as well as trace any potential problems with the dose or lot. The primary care practitioner will also know pre-existing conditions that make a certain vaccine inappropriate.
3. Better overall care
As primary care practitioners, we know better than anyone that health isn't a silo; there are many aspects of a patient's life that can have an effect—good or bad—on their well-being. So when a patient comes into the office to get a vaccination, we have a unique opportunity to provide them with the type of care they just can't get anywhere else.When giving the vaccination, we may notice something else that's not quite right, or the patient may take the opportunity to bring up a seemingly less-urgent symptom or health concern that in fact warrants further attention.
And beyond that, an ordinary flu shot interaction gives us the opportunity to look at the bigger picture of their health. We may find out they're depressed, that they have no food at home, that they're suffering from domestic violence, or that their electricity has been shut off. Then we can intervene, not just in the traditional ways—prescribing medication or doing a test—but in ways that can contribute to their overall health and stability.
While we all wait for an approved Covid-19 vaccine to be released, there's no better time to beef up (or reintroduce!) vaccine programs in our primary care practices. This will prepare us for rapidly distributing the new vaccine to our community while helping us solidify our relationships with our patients as we all work to get through this pandemic. Because if the world needs anything right now, it's the strong foundation of holistic care we can offer our patients and our communities, no matter the challenges.