Non-COVID Vaccination Rates Plummet During the Pandemic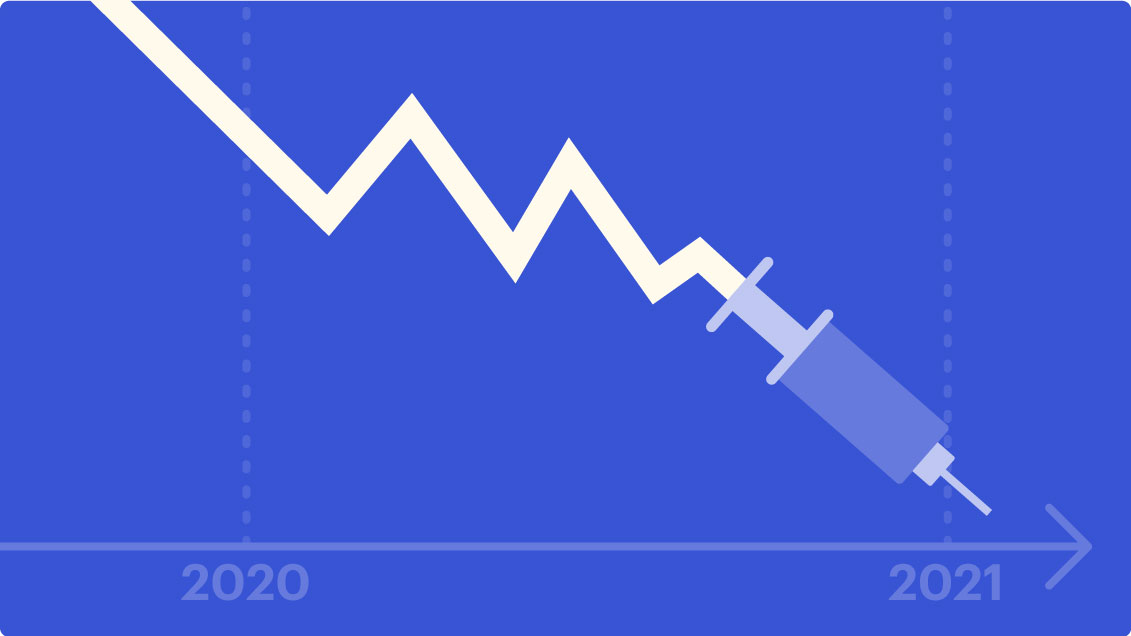 While we cheer the strides we're making in COVID-19 vaccinations here in the U.S., these gains stand in stark contrast to the rest of the vaccine landscape, which has been in freefall since the outbreak of the pandemic in early 2020.
The drop in vaccination rates is understood to be a side effect of the "stay-at-home" orders issued in the spring of 2020. These freefalls have yet to be addressed in any meaningful way.
Vaccination Rates by Age
While vaccination rates have declined overall (indicating that our entire patient population will need a refresh), some age groups and demographics have been hit harder than others. In a recent study VaxCare conducted, which was cited by the National Foundation for Infectious Disease, we found that non-influenza vaccine rates for adults aged 65 and over had dropped 83% when compared to 2019. The decline for people aged 19–49 also came in at an eyebrow-raising rate of 60%. Across younger cohorts, this report from Avalere Health with support from GSK found that overall vaccination rates had dropped 41% and 53% for teens and adults, respectively.

Insurance Claims Tell the Story
Another indicator in the drop of vaccination rates can be found in the decline of claims submitted for vaccinations. While all insurance providers saw a decrease overall, we saw an even larger decline in commercial insurance or Medicare Advantage over Medicaid and Medicare. The largest drop on record was for adolescents served by commercial insurance, a whopping 86%. This chart from the Avalere study illustrates just how significant these drops were.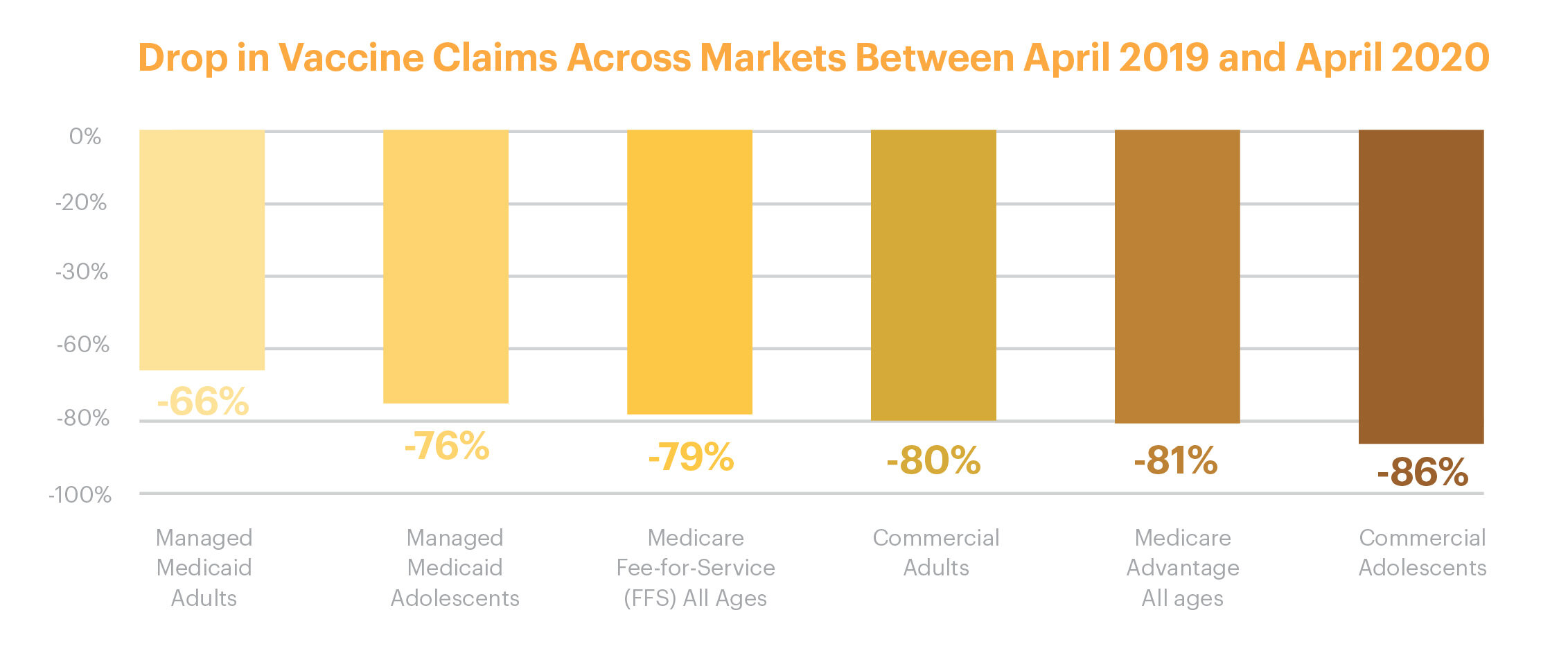 An Increase in Influenza Vaccinations
Despite the dramatic decline in traditional vaccination rates, one anomaly stands out: the rates for the influenza vaccine actually increased overall during the pandemic. Experts believe that the concern around COVID-19 infection, coupled with increased messaging about the flu vaccine, worked together to boost adherence for this year's influenza vaccine.
This year's rates will be even harder to predict than in last year's, but we're on the case. Watch this space for updates.
EBOOK
Counteract the 'Pandemic Plunge' in Vaccinations
We worked with our practice partners to develop this guide to strategies for getting your practice's vaccination rates back on track. It can be just as easy as starting a conversation.
Download Guide