PBG or GPO?: What You Need to Know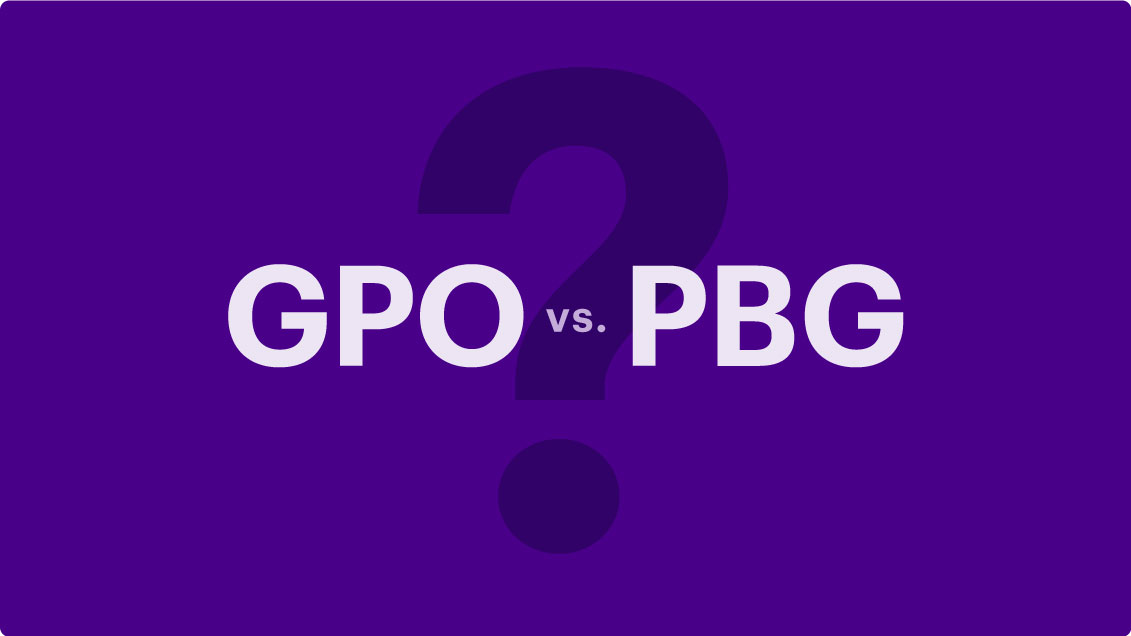 Your vaccine inventory can add up to a major expense for your practice. In fact, research shows that vaccine costs can account for up to 25% of a practice's budget. Pediatricians lead the pack here: For many, vaccines are their largest expense, even exceeding payroll.
"The purchasing group we joined never gave us the financial upside we thought we'd get"
One way you can rein in your budget is to join a physician buying group (PBG) or a group purchasing organization (GPO), the latter of which is more common for hospital-based practices. These types or organizations let you join a pool of other physicians to get better prices on vaccines by buying in larger quantities. And while this idea is good in theory, it's important to study your options carefully and read the fine print.
Here are some tips to help you make a better decision:
Make sure to get all the details about what you can and cannot order. Competing vaccine companies will not typically be in a PBG together, so you'll want to make sure your group provides access to your preferred vaccine stock while providing options if shortages occur. GPO purchasers aren't limited to certain vaccine manufacturers or products, but that access comes at a price: GPO pricing models aren't as favorable as those of PBGs.
Do some sleuthing to compare prices between groups to make sure you are getting the bang for your buck the group is promising.
Dig deeper with your sales rep to find out:

Which manufacturers are included in the program? Can I purchase outside the plan?
Is there a cost to join and participate? Is there a minimum contract length commitment?
How frequently am I allowed to order?
Do you allow order changes?
Do you offer any value-added services (e.g., payment support, vaccine administration supplies)?
PBGs and GPOs are not the answer for everyone. "The purchasing group we joined never gave us the financial upside we thought we'd get," says Dr. Steven Shapiro, owner of Pediatric Medical Associates in East Norriton, PA. So before signing on the dotted line, do your due diligence to make sure you're joining a group that will benefit your practice and your patients.
EBOOK
Get informed. Be prepared.
Want to learn more about how to better manage your vaccine purchasing process? Check out our Smart Guide to Vaccine Ordering ebook.
Download Ebook