The New Vaccines on the 2021 Schedule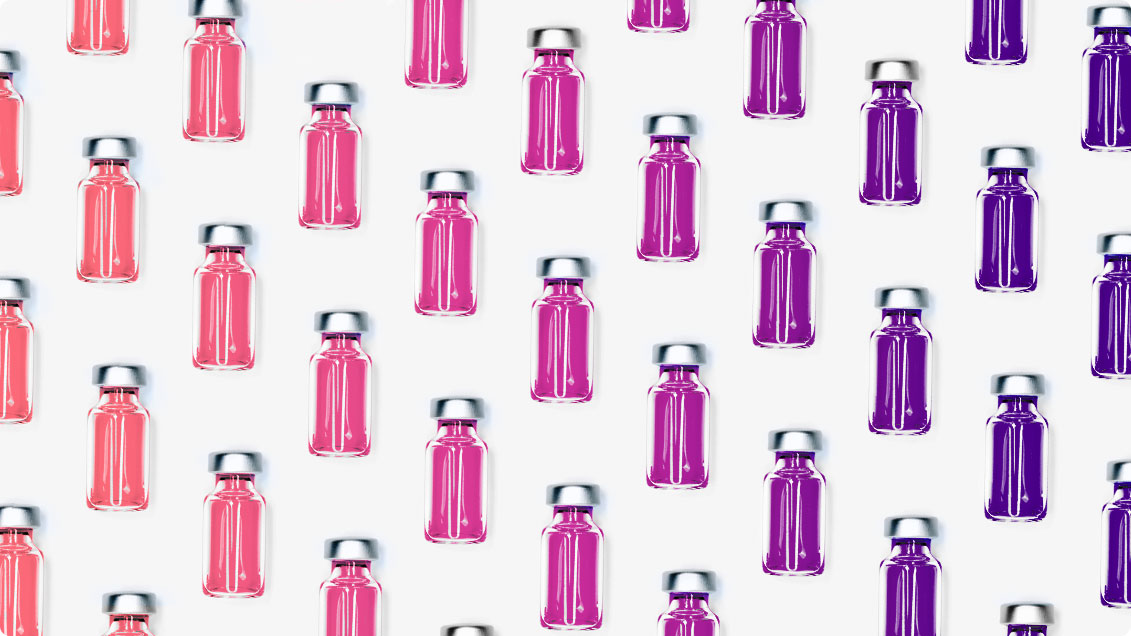 COVID-19 vaccines may dominate today's headlines, but there are a few other important updates to the immunization schedule in 2021 you'll want to pay attention to. Keeping ahead of these updates is important and challenging in a normal year—but it's even more so during a year that has been upended by the COVID-19 pandemic and the nationwide rollout of COVID-19 vaccines.
…it's going to be important for physicians to get their patients back in the office and catch everyone up so we avoid outbreaks of other diseases.
One effect of the 2020 pandemic is the dramatic downturn in patients coming in for well-checks and other preventative visits, which has the trickle-down effect of missed vaccinations."We've seen tremendous loss in traditional immunization coverage rates," says Dr. Tan. "The rates are particularly abysmal in adolescents and adults. As the COVID-19 vaccine becomes more available and the pandemic comes to a close, it's going to be important for physicians to get their patients back in the office and catch everyone up so we avoid outbreaks of other diseases."
As patients start to come back in for catch-ups, practices will want to ensure their fridges are stocked with the new and updated vaccines that represent the best standard in care for their patients.
Some of the most notable changes and additions to the CDC's Advisory Committee on Immunization Practices (ACIP) 2021 immunization schedule are:
Vaxelis
Vaxelis (Sanofi/Merck) is a pediatric hexavalent vaccine that includes antigens for diphtheria, tetanus, pertussis, and poliomyelitis, as well as antigens for H. influenzae type b and hepatitis B.
MenQuadfi
MenQuadfi (MenACWY/Sanofi) is the first FDA-approved quadrivalent meningococcal vaccine that uses tetanus toxoid as a protein carrier, demonstrates a high immune response across all four serogroups, and helps protect an expanded age group, protecting both younger and older patients than previous offerings.
Zostavax Off the Schedule; Shingrix Fully Available.
As of November, 2020, Zostavax (Merck) is no longer available for use in the United States. The only shingles vaccine on the 2021 schedule is Shingrix (GlaxoSmithKline/GSK), the recombinant zoster vaccine that was licensed by the FDA in October, 2017 and is recommended for patients 50 years and older. Though there were troubling shortages of Shingrix in 2019, there is no indication of a shortage in 2021; however, GSK did raise prices on Shingrix by 7% for the coming year.
VaxCare keeps your vaccine fridge stocked with the most up-to-date vaccines from all major manufacturers and automatically replenishes your inventory when supply gets low. Get in touch today to learn more about how our automated vaccine platform streamlines your vaccine workflow, reduces errors, and takes care of billing, leaving you more time to do what you love most—care for your patients.
EBOOK
Learn more about what's ahead for vaccines in 2021.
For more information on COVID-19 and other important vaccine updates, as well as tips and tools to prepare your practice for a year like no other, download our new ebook.
Download Ebook