VaxCare Showcased in Athenahealth's Marketplace Partner Video Series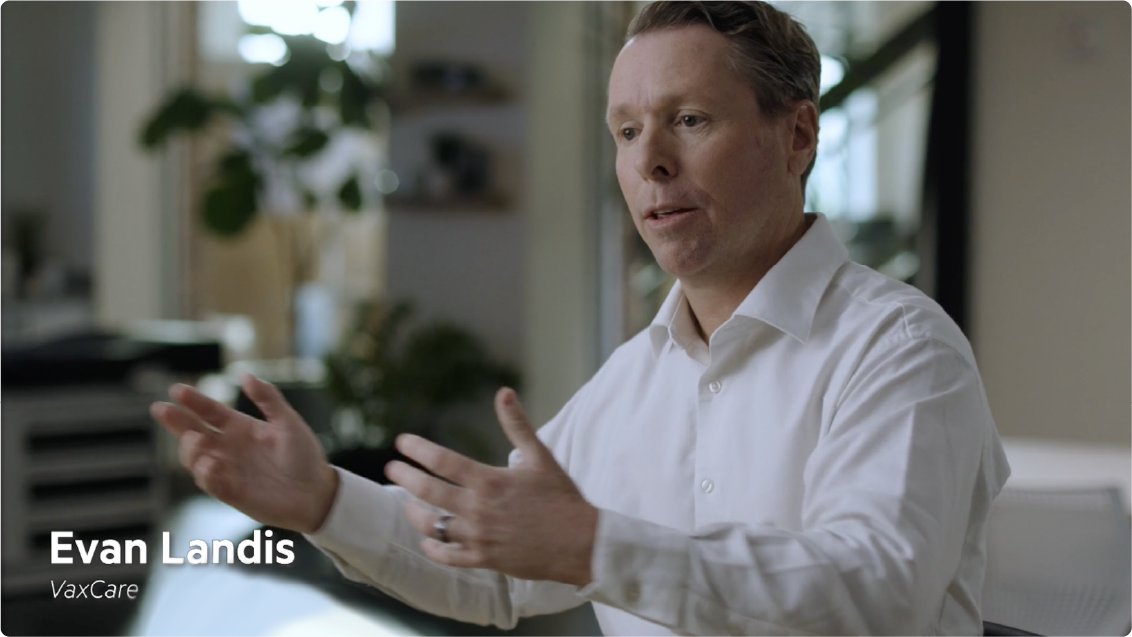 It takes a lot of work behind the scenes for us to connect all the parts of the entire vaccine ecosystem—ordering, recording, charting, billing—with one simple scan. Creating integrations between our technology and electronic health records (EHRs) are one way we make that happen. Recently, athenahealth, a leading EHR, invited our chief product officer, Evan Landis, to participate in a video series created to promote their Marketplace Partner program.
VaxCare has been a Marketplace Partner for just over five years. During that time, athenahealth's Marketplace Partner program has greatly expanded, as has VaxCare's capabilities and footprint. One thing that has remained core to both however, is as Landis describes in the showcase video, "creating a simple experience for primary care's clinical and administrative staff." Healthcare has always been a demanding profession, a point that's not lost on VaxCare or athenahealth. As Landis says, "It's extremely important for us to make things that are automated, simple, intelligent. Anything we can do to make it easier for the user, we're going to do it."
Watch Evan's interview here, and watch this space for more updates on how we're doing more for clinical staff so they can do more for their patients.
View other athenahealth marketplace partner videos featuring VaxCare here:
Marketplace Partners Showcase
Leadership Showcase
VaxCare is proud to integrate with all major EHRs. Want to learn more about how VaxCare integrates with your EHR? Get in touch!