Our Team Takes Their (Flu) Shot!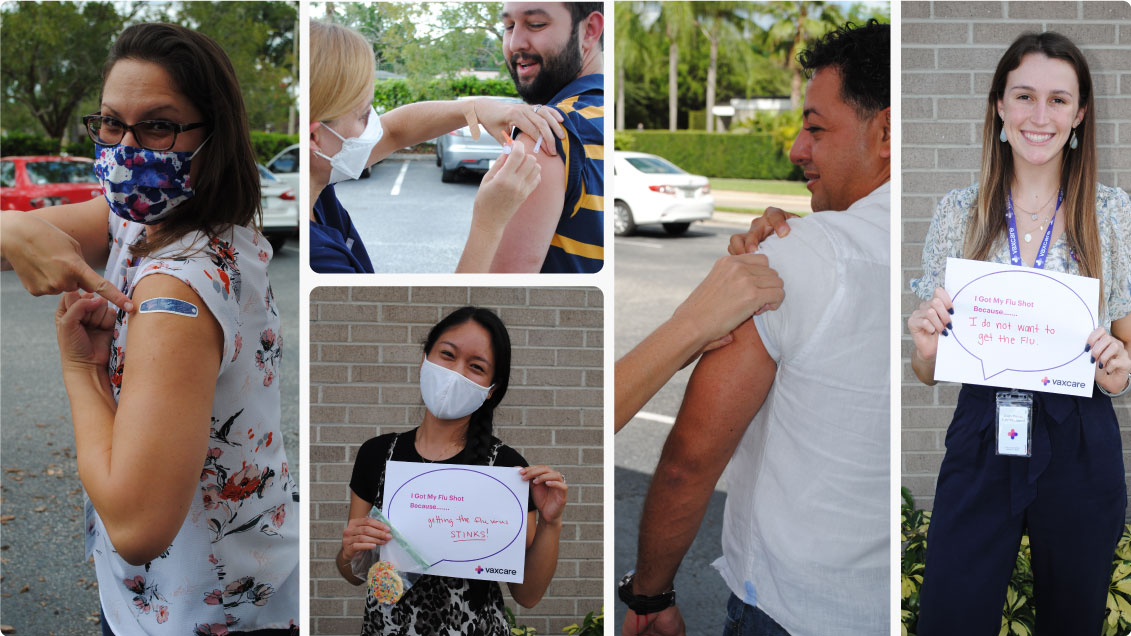 As flu season approaches, it's once again time to set up (or locate) your annual flu clinic.
VaxCare held our very own drive-through flu clinic at our headquarters in Orlando last week. With the help of a few Mobile Hubs and our team of enthusiastic volunteers, we vaccinated over 100 employees and their families. It was wonderful to provide a convenient and safe way to protect our community from the flu.
Last year, the country avoided the dreaded potential "twindemic" thanks to flu and COVID-19 vaccinations, as well as smart behaviors like mask-wearing, hand washing, and social distancing. As flu season heads our way once again, we're about to face the same flu/COVID-19 combination. This means continuing to practice those same good habits—although "pandemic fatigue" certainly doesn't make it any easier. So get out and get that flu shot!
As we head into flu season, here are a few helpful resources for you and your patients: